Restoring cultural connection between the land and our Ohana
At Kākoʻo ʻŌiwi, we're committed to providing sustainably farmed fresh produce. We've been working towards this goal since 2006, and we continue to strive towards a future where people can have meaningful cultural connections with the land in ways that are both educational and rewarding. Our Poi Mill, which broke ground in 2020, is just one example of how we're making headway towards our goal.
At Kākoʻo ʻŌiwi, you'll find farm fresh produce, educational visits and cultural workshops, community workdays and more.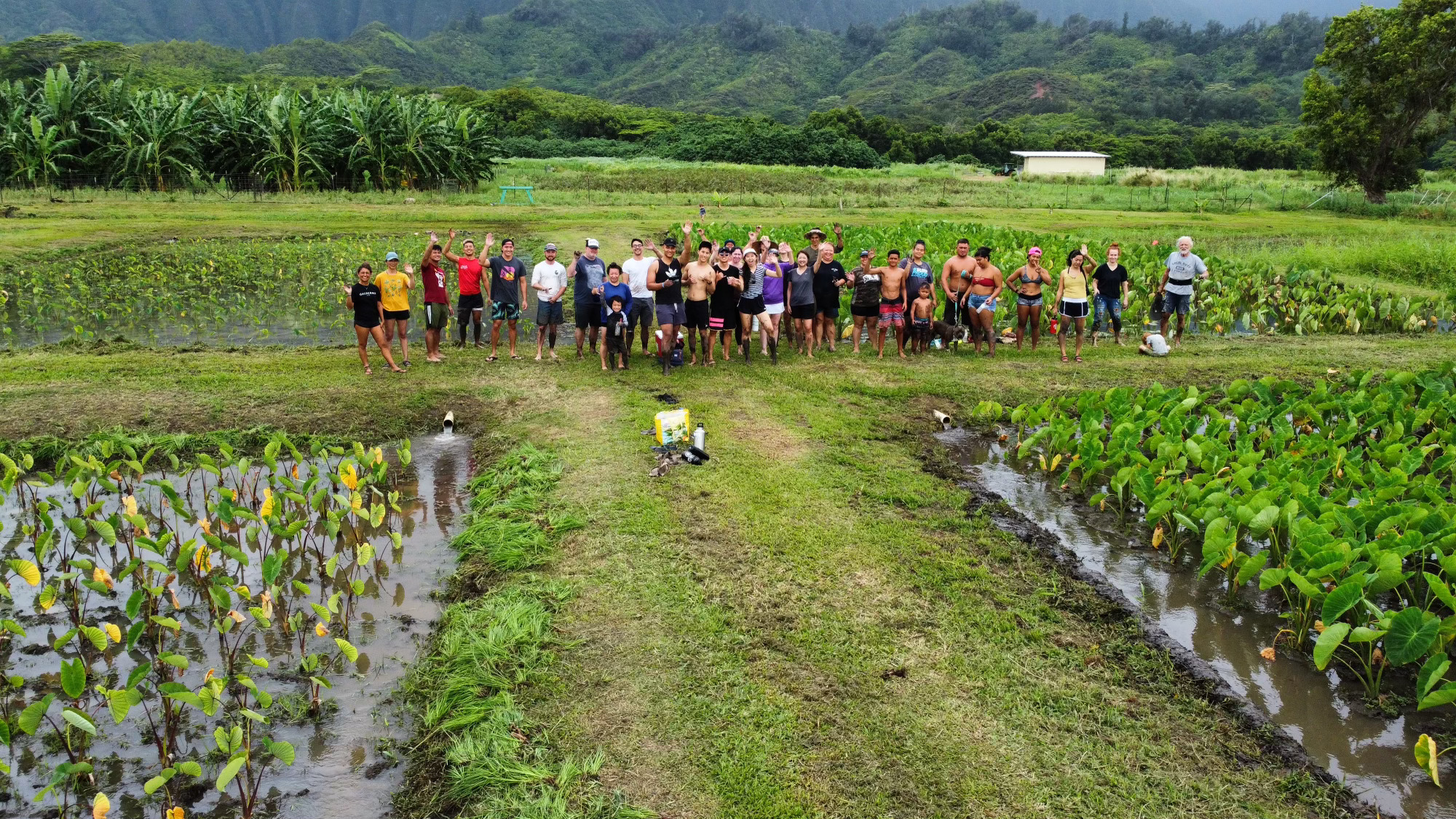 Shop from our sustainably farmed fresh produce
"Mahalo nui Kahiau and Kākoʻo ʻŌiwi! I definitely loved and enjoyed my time being in 'aina with all my classmates who have become friends. Being in the presence of Haloa was so meaningful I left feeling whole. Mahalo nui for all you do!"
Since 2010, Kākoʻo ʻŌiwi has restored productivity to approximately six acres of loʻi kalo and has cleared an additional twenty acres for mala for diversified agriculture.