We are looking for a few good people to help us grow Kākoʻo ʻŌiwi and share our story with the world.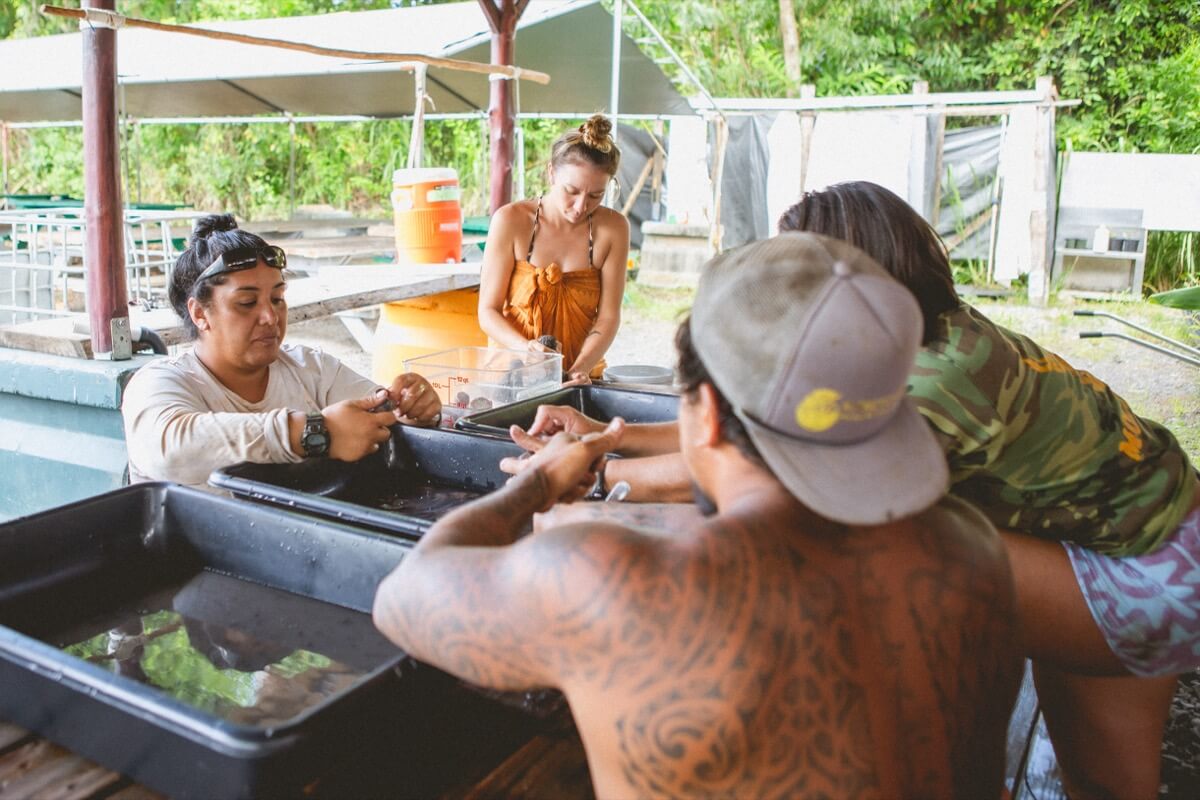 Apply with a cover letter, application or resume to [email protected] or mail to:
Kākoʻo ʻŌiwi
Attn: Hiring Manager
PO Box 5307
Kaneohe, HI 96744
Questions? Email us at [email protected]
Conservation Specialist 1
Kākoʻo ʻŌiwi is looking for a hard-working, Conservation Specialist 1 to work with conservation staff to ensure planting, production, and harvest schedules for conservation species.
Hapai'Pu Apprentice
KākoʻoʻŌiwi is accepting applications for the Hāpai Pū Apprentice Program. A great opportunity to work the ʻāina with different organizations in Koʻolaupoko, Oʻahu. Applications will be accepted until the (5) positions are filled. Interviews will be on a rolling basis.
Value Add Manager
Kākoʻo ʻŌiwi is looking for a hard-working, Value Add Manager to manage the Opu Nui kitchen and poi mil, Hoolauana wash pack station, and the Hapai Pu program. Opu Nui, the kitchen and poi mill, is one of the foundational programs at Kakoʻo. Oiwi. This position will help to implement Kakoo Oiwi's mission (To perpetuate Hawaiian Culture and Practice) through the food production system of large scale raw and value-added products that represent our cultural values and legacy from Heʻeia and our windward families. Opu Nui provides community activities; healthy locally available food sources and produces products that families can take back to their ʻohana creating a reciprocate benefit to both communities and land.
Opu Nui Director
Administration
The 11 month, Hapai Pu Program works to develop individuals in the area of ʻahupuaa
management techniques unique to our area and will receive training in the areas of:
Kalo farming & value-added food production,
Conservation through flood mitigation, and ecosystem management,
Heavy equipment operation,
Volunteer management, and
Environmental education and awareness
Kāko`o `Ōiwi is an equal opportunity employer. All applicants will be considered for employment without attention to race, color, religion, sex, sexual orientation, gender identity, national origin, veteran or disability status.